On FIFA Mobile 19 (S3), we also celebrated Boxing Day. Boxing day event release date is on December 26th, just like the actual celebration day.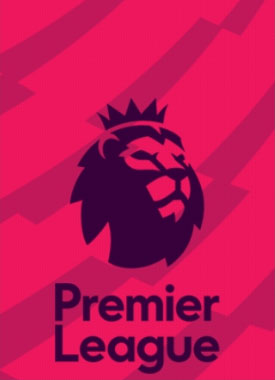 How does FIFA Mobile Boxing Day event works?
Win the Skill Game (5x max. limit per refresh) to earn Boxing Day Points every 6 hours. Spend your Points on the Home and/or Away offers.
Once you claim the 3rd offer, a new set of Offers will appear (maximum 5 sets of Offers for Home and Away).
Points are unique per Match. Points earned in this chapter will not carry over to other Match Chapters.
There are 10 Matches on this Boxing Day event. Only one match is opened at one time.
Fulham vs Wolverhampton Wanderers
Burnley vs Everton
Crystal Palace vs Cardiff City
Leicester City vs Manchester City
Liverpool vs Newcastle United
Manchester United vs Huddersfield Town
Tottenham Hotspur vs Bournemouth
Brighton & Hove Albion vs Arsenal
Watford vs Chelsea
Southampton vs West Ham United
Match is only available for 12 hours and once the Match expired, the next one will be opened.

Here is the FIFA Mobile 19 Boxing Day Players List :
| Player | Pos. | OVR | Skill Boost | Club | League | Nation |
| --- | --- | --- | --- | --- | --- | --- |
| Aubameyang | ST | 95 | Heading | Arsenal | Premier League | Gabon |
| Azpilicueta | CB | 95 | Aggression | Chelsea | Premier League | Spain |
| Sadio Mané | LW | 95 | Ball Control | Liverpool | Premier League | Senegal |
| Fernandinho | CDM | 95 | Generalist | Manchester City | Premier League | Brazil |
| Paul Pogba | CM | 95 | Long Passing | Manchester United | Premier League | France |
| Christian Eriksen | CAM | 95 | Free Kick | Tottenham Hotspur | Premier League | Denmark |
| Bernd Leno | GK | 90 | Handling | Arsenal | Premier League | German |
| Morata | ST | 90 | Shooting | Chelsea | Premier League | Spain |
| Gylfi Sigurðsson | CAM | 90 | Vision | Everton | Premier League | Iceland |
| Kasper Schmeichel | GK | 90 | Diving | Leicester City | Premier League | Denmark |
| Virgil van Dijk | CB | 90 | Strength | Liverpool | Premier League | Netherlands |
| Raheem Sterling | RW | 90 | Agility | Manchester City | Premier League | England |
| Romelu Lukaku | ST | 90 | Acceleration | Manchester United | Premier League | Belgium |
| Dávinson Sánchez | CB | 90 | Interceptions | Tottenham Hotspur | Premier League | Colombia |
| Marko Arnautović | ST | 90 | Positioning | West Ham United | Premier League | Austria |
| Nacho Monreal | LB | 85 | Tackling | Arsenal | Premier League | Spain |
| Jefferson Lerma | CDM | 85 | Interceptions | Bournemouth | Premier League | Colombia |
| Alireza Jahanbakhsh | RW | 85 | Speed | Brighton & Hove Albion | Premier League | Iran |
| Ben Mee | CB | 85 | Holding | Burnley | Premier League | England |
| Camarasa | CM | 85 | Counter | Cardiff City | Premier League | Spain |
| Ross Barkley | CAM | 85 | Shot Power | Chelsea | Premier League | England |
| Mamadou Sakho | CB | 85 | Marking | Crystal Palace | Premier League | France |
| Richarlison | LW | 85 | Shot Power | Everton | Premier League | Brazil |
| Aleksandar Mitrović | ST | 85 | Attacking | Fulham | Premier League | Serbia |
| Mathias Jørgensen | CB | 80 | Holding | Huddersfield Town | Premier League | Denmark |
| Harry Maguire | CB | 85 | Tackling | Leicester City | Premier League | England |
| Georginio Wijnaldum | CM | 85 | Short Passing | Liverpool | Premier League | Netherlands |
| Aymeric Laporte | CB | 85 | Defending | Manchester City | Premier League | France |
| Antonio Valencia | RWB | 85 | Reactions | Manchester United | Premier League | Ecuador |
| Kenedy | LM | 85 | Pace | Newcastle United | Premier League | Brazil |
| Jannik Vestergaard | CB | 85 | Aggression | Southampton | Premier League | Denmark |
| Erik Lamela | RM | 85 | Passing | Tottenham Hotspur | Premier League | Argentina |
| Roberto Pereyra | LM | 85 | Captain | Watford | Premier League | Argentina |
| Jack Wilshere | CM | 85 | Long Passing | West Ham United | Premier League | England |
| Rúben Neves | CDM | 85 | Holding | Wolverhampton Wanderers | Premier League | Portugal |
| Callum Wilson | ST | 80 | Attacking | Bournemouth | Premier League | England |
| Martín Montoya | RB | 80 | Reactions | Brighton & Hove Albion | Premier League | Spain |
| Joe Hart | GK | 80 | Number 1 | Burnley | Premier League | England |
| Bruno Ecuélé Manga | RB | 80 | Tackling | Cardiff City | Premier League | Gabon |
| Andros Townsend | RM | 80 | Speed | Crystal Palace | Premier League | England |
| Theo Walcott | RW | 80 | Dribbling | Everton | Premier League | England |
| Tom Cairney | CM | 80 | Captain | Fulham | Premier League | Scotland |
| Steve Mounié | ST | 75 | Heading | Huddersfield Town | Premier League | Benin |
| Rachid Ghezzal | RM | 80 | Speed | Leicester City | Premier League | Algeria |
| Martin Dúbravka | GK | 80 | Number 1 | Newcastle United | Premier League | Slovakia |
| Danny Ings | CF | 80 | Second Striker | Southampton | Premier League | England |
| Christian Kabasele | CB | 80 | Tackling | Watford | Premier League | Belgium |
| Aaron Cresswell | LB | 80 | Reactions | West Ham United | Premier League | England |
| Raúl Jiménez | ST | 80 | Finishing | Wolverhampton Wanderers | Premier League | Mexico |
| Ryan Fraser | LW | 75 | Speed | Bournemouth | Premier League | Scotland |
| Solly March | LF | 75 | Shot Power | Brighton & Hove Albion | Premier League | England |
| Matěj Vydra | CF | 75 | Second Striker | Burnley | Premier League | Czech Republic |
| Neil Etheridge | GK | 75 | Reflexes | Cardiff City | Premier League | Philippines |
| Alexander Sørloth | RF | 75 | Attacking | Crystal Palace | Premier League | Norway |
| Ryan Sessegnon | LWB | 75 | Speed | Fulham | Premier League | England |
| Aaron Mooy | CAM | 85 | Speed | Huddersfield Town | Premier League | Australia |
| Joselu | ST | 75 | Finishing | Newcastle United | Premier League | Spain |
| Steven Davis | CM | 75 | Short Passing | Southampton | Premier League | Northern Ireland |
| Andre Gray | ST | 75 | Acceleration | Watford | Premier League | England |
| Willy Boly | CB | 75 | Physical | Wolverhampton Wanderers | Premier League | France |
For the latest Boxing Day event, please click here: FIFA Mobile Boxing Day