In the EA Sports FC Mobile 24, a 10% tax is applied each time you sell a player in the market. The more players you sell, the more coins will be deducted from your earnings.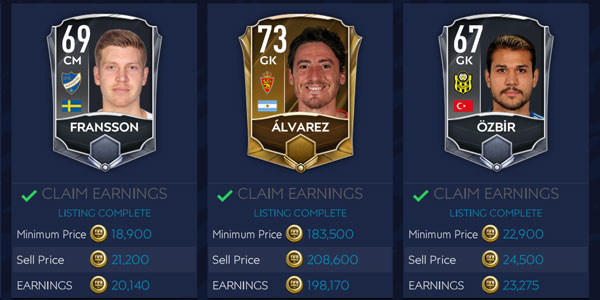 Here is a market tax calculator to help you calculate your after-tax earnings.
This season, the market tax is higher compared to previous seasons. In previous seasons, the market tax was only 5%. And when you reach VIP level 10, the market tax will be removed.
Meanwhile, in this season, the market tax is 10% and there have been no indications of the tax being removed from the market. Perhaps, this is one of EA's steps to reduce market manipulation activities that are typically carried out by FC Mobile players.
With the implementation of a 10% tax system, investment activities in the market indeed become more challenging. It will no longer be easy to make profits from card trading activities.
If you buy a player for 1 million, for example, and sell it for 1.1 million, in the old market system, you would be subject to a tax deduction of 55,000 (5% x 1,100,000) and will make a profit of 45,000.
However, in the current market system, you would be subject to a tax deduction of 110,000 (10% x 1,100,000), resulting in a loss of 10,000.
But of course, you can still make money in the market by investing, even though the taxes you have to pay are quite high. The most important thing is to choose the right cards to invest in.
You may also be interested in checking out our other FC Mobile calculators: