RB (Right Back) is one of the positions in the 4ATB (four at the back) formation. Just like LB on the left side, this position is usually occupied by players who not only can defend, but also attack and help their teammates from the right flank.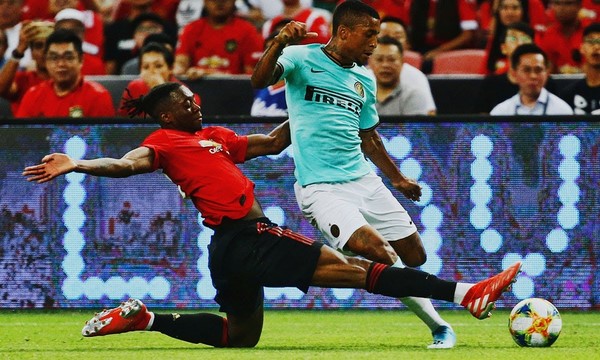 In VSA matches, you need an RB with good defensive stats because most of the time, you will only use it to help and protect your defense. But in H2H and Manager Mode, you need an RB that is good both in attack and defense because you will play it just like in a real football match.
The most important attributes for RB in EA Sports FC Mobile are Pace, Marking, Aggression, and Interceptions. Also, Dribbling, Crossing, and Passing stats for more attacking RB.
In H2H and Manager Mode, the best RB (right back) for you actually depends on your playing style. If you prefer your RB to frequently join the attack and deliver crosses, while also having high pace, players like Cafu and Achraf Hakimi might be more suitable for you. However, if you prefer RBs who are more defensively oriented and don't get caught out of position, players like Trippier or Ben White could be a better fit. Ultimately, it depends on your personal preferences and how you want your RB to contribute to your team.
Here is the complete list of the best RBs on EA FC Mobile 24.
Please note that some may need to train to certain OVRs in order to show their best gameplay.
EA also can do buffs or nerfs on RB in FC Mobile, and they always release new events and new cards, so the list above can change at any time. We will try to always update the list of the best RBs on FC Mobile 24.
Also, check the best players in their respective positions:
If you have a good RB player recommendation besides the list above, please comment below.