League Tournament is a mode in FIFA Mobile that has been around since the first season. In the past, this mode was known as League vs League (LvL).
League tournament is one of the most interesting in FIFA Mobile because here you are required to work together with your league-mates against other leagues. Matches in League Tournaments use the VSA system. The winner is the league that scores the most goals in total.
The minimum number of participants in a league tournament is 4v4, and the maximum is 32v32, the same as the maximum number of members in a league. The number of participants must also be even, not odd.
Table of Contents
How To Join A League
To join a league, tap the 'Leagues' menu, then swipe left and right to select a league.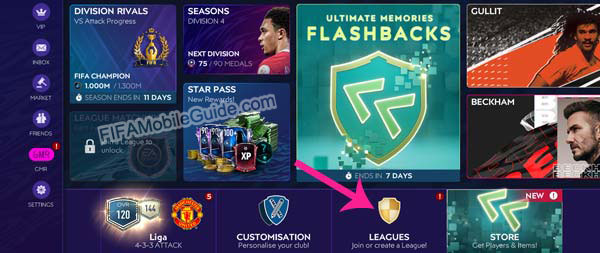 Our advice, find a league that matches your OVR. Don't choose a league whose average OVR is too low because it is usually less competitive and you will likely lose in League Tournaments, and don't choose an average OVR that is too high because you will most likely not be accepted.
To choose a league that matches your OVR, click the 'Advanced Search' button.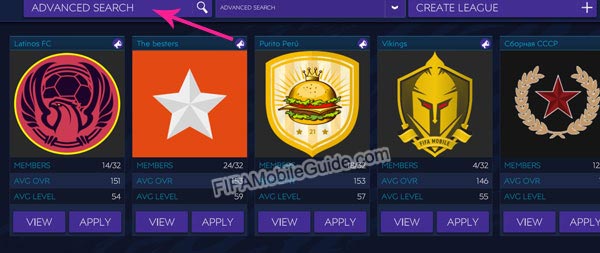 Then, enter the minimum OVR in the 'Average Rating' section, then click 'Continue'. You can also choose by location if you want to join a league from a specific country or from your own.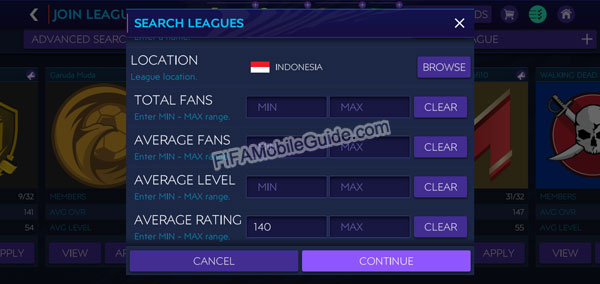 After that, a list of leagues that match your filter will appear. Tap 'View' under each league if you want to preview their members, description of the league (usually the rules of the league are written there), and the number of fame of the league. And then, tap 'Join' (auto approve) or 'Apply' (moderation) if you're sure you want to join the league.
Competitive leagues usually have strict requirements, so it's best to apply for several leagues at once so that you can immediately join the league and be able to play League Tournaments.
FIFA Mobile Leagues To Join (Active Leagues)
Active and competitive leagues are usually diligent in recruiting members. They recruit members who are also active and have high OVRs.
Usually, they look for potential league members on Reddit (r/FUTMobile) or Discord forums. So to be able to join an active and competitive league, you should search and apply there.
How To Play League Tournament
How do you play a league match? Once you are accepted into a league, you will be included in the League Tournament. You don't need to find opponents for the league, because only the owner and moderator of the league can do that.
Here, your task (and the rest of the members) once the opponent has been found and the league tournament has started is to attack the opponent three times. The opposing league will also do the same.
You are free to choose the opponents you will attack. You can attack one user three times, or you can attack three different users.
Before attacking, you should first ask the league members if there are rules for choosing the opponents to attack. This is because each league has different rules.
How to Win League Tournament
To win a league tournament, the total goals scored by your league must be greater than the goals scored by the opponent league. Here, the strategy in choosing the right opponent can be the difference.
In leagues that occupy the top 250 leaderboards, they usually make a spreadsheet (based on the OVR and skills of each member) that is used to manage the selection of opponents so that each member can contribute more optimally.
League Tournament Rewards
Rewards in league tournaments are in the form of League Points. You can redeem these League Points for various rewards in the Store such as Elite Players, Rank Items, Skill Boosts, and Training Transfer Items.
League Chat
FIFA Mobile has a chat feature within the league that can be used by league members to communicate, share tips & tricks, remind members to take attacks in league tournaments, and so on.
Unfortunately, this chat league has quite limited features. You can't use emoticons or emojis, you can't upload pictures or other files, and there's very limited chat history. If the league chat is active enough, the chat history is usually only enough to accommodate conversations in the last 1-2 days.
Therefore, usually, the league owner creates a special group chat outside the game. This group chat usually uses Discord or Whatsapp apps.
How To Make a League
After you join and play with a league in FIFA Mobile, you might get bored and want to create your own league. Creating your own league allows you to join up with other users and earn rewards, just like when you join a league.
How do you create a league on FIFA Mobile? After reaching Level 15, you can create your own league. To do this, tap the 'Leagues' menu.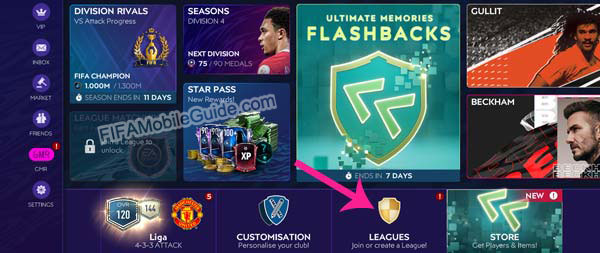 Then, click the 'Create League' tab.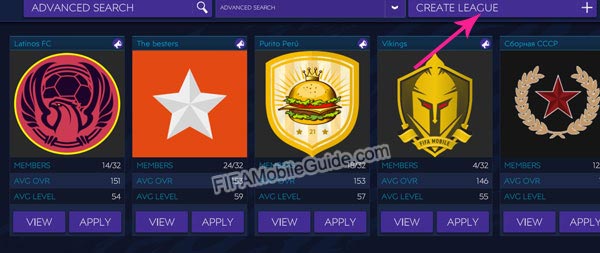 After that, fill in the form to make the league the way you want it.
League Logo: Choose a logo for your league (required).
League Name: Name your league (minimum 3 characters, required).
Description: Enter a description of the league. You can write the league's vision and mission or league requirements here so that it can be read by users who want to join.
League Privacy: Your league privacy.

Open: Users can openly join your league.
Application: Users can apply to join your league. You or the league moderator can accept or reject applications.
Private: Users can join your league only by invitation. Your League name will not appear in search results.

Location: Choose a league location according to your country if you only want to accept countrymen, and select 'Any' if you want to create an international league.
Required Fans: You can enter the minimum and maximum number of fans.
Required Level: You can enter the minimum and maximum user-level requirements. It's better to leave this blank because a low level does not mean the OVR is also low, and vice versa.
Required Rating: This is the minimum and maximum OVR requirement. Fill in the minimum OVR requirements that are at least not far away from your OVR if you want to create a competitive league. You can also leave it blank if you just want to have fun playing daily league tournaments and don't really care about the competition.
After that, click 'Continue' (you will be charged 5,000 coins) and your league will be created.
Please note, you cannot create a league if you are still joined in a league. To create your own league, you must first leave the league you are in.
To exit a league, tap the gear icon (League Settings) in the top right corner of your league.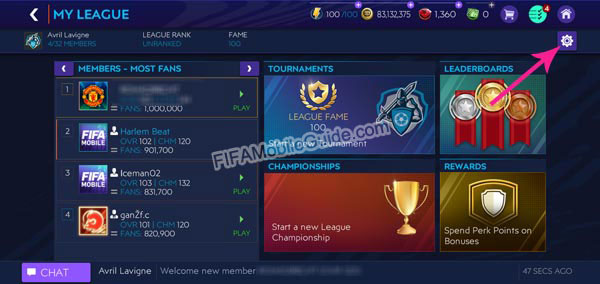 Then, tap 'Leave' in the 'Abandon League' option.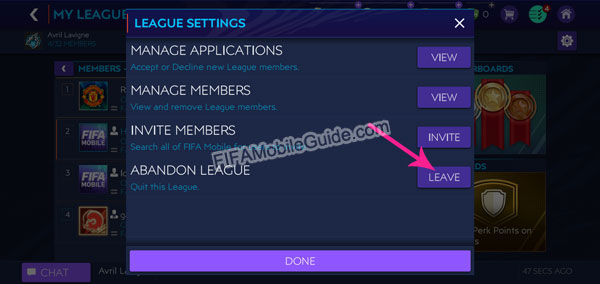 Once your account is not associated with any league, you can start creating a league as described in the guide above.
How to Start a League Tournament
To be able to play league tournaments, you need at least four members of the league. The league tournament cannot start if the number of members is less than that.
In order for your league to quickly get members, you can open members' applications on Reddit or Discord forums. Then, you can invite users who are interested in joining and meet the criteria.
To invite members, tap the gear icon (League Settings) in the top right corner of your league.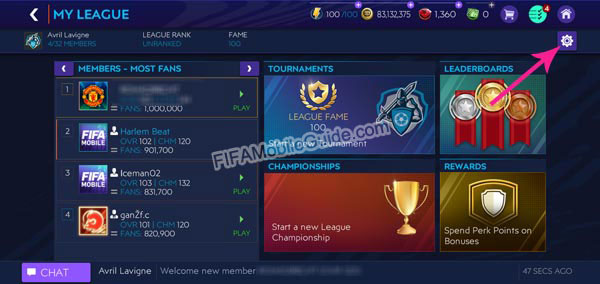 Then, tap 'Invite' in the 'Invite Members' option. After that, enter IGN (In Game Name) into the search box and tap 'Invite' in the search results that appear.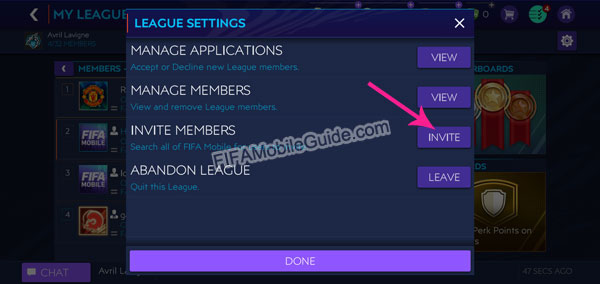 After getting at least four league members, you can start a league tournament. To start a league tournament, tap 'Tournaments'.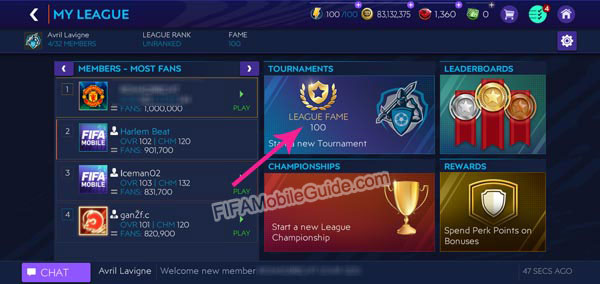 Then, tap 'Find Opponent'.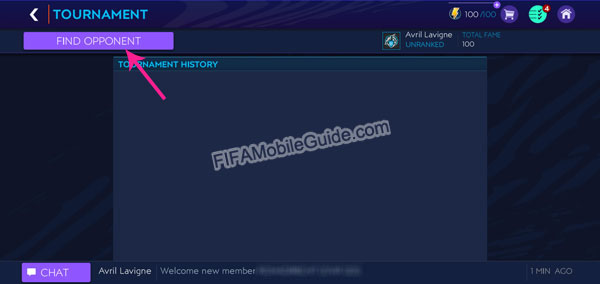 If there are league members that you don't want to include in the tournament (either because they rarely attack or because they can't play), you can tap 'Deactivate' on the right side of their IGN. After everything is ready, you can tap the 'Start Tournament' button and the game will search for opponents.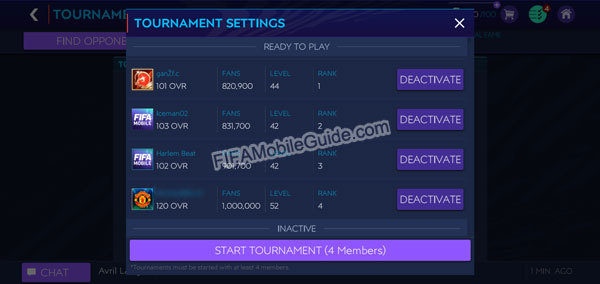 Searches can take hours or just minutes. The search for opponents will continue in the background even when you close the app.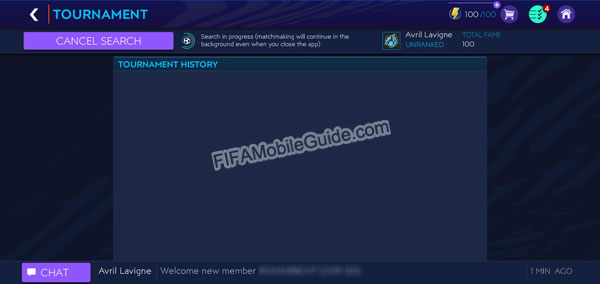 If your league ranking is in the thousands or unranked, it's usually very easy to get an opponent. But if your league is in the top 250 leaderboards, it usually takes hours to find an opponent.
Once an opponent is found, the league tournament can begin.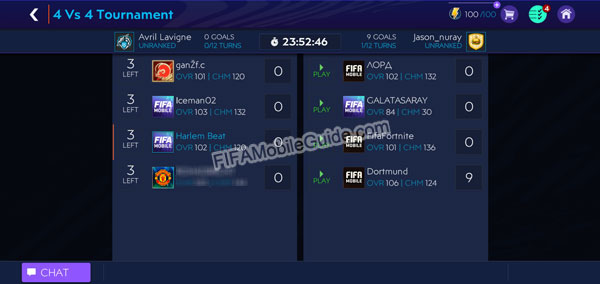 League tournaments last for 24 hours, so attack your opponents before the tournament ends.
League Tournament is a captivating mode in FIFA Mobile where you collaborate with fellow league members to compete against other leagues. Utilizing the VSA system, your goal is to score the most goals collectively as a league to secure victory.
Remember to communicate and coordinate with your league members through the in-game chat feature or external platforms like Discord or WhatsApp for better organization and teamwork.