In EA Sports FC Mobile, the goalkeeper (GK) position holds significant importance, especially in Division Rivals mode. However, it's important to note that a goalkeeper's real-life status as world-class doesn't necessarily guarantee superior gameplay in the game. Sometimes, less-known goalkeepers may perform exceptionally well in FC Mobile 24.
Mastering the art of scoring goals is crucial, but equally important is the ability to prevent your opponent from finding the back of the net. This underscores the importance of having a skilled goalkeeper on your team. The current meta favors certain goalkeepers over others, and knowing which ones can give your team a competitive edge is vital. If you're in the market for a new goalkeeper in EA Sports FC Mobile, read on!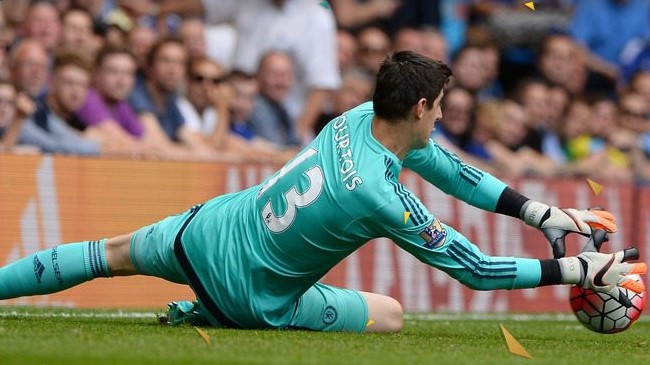 Selecting a goalkeeper isn't just about speed; reflexes, handling, reactions, and positioning are all critical factors that can elevate a goalkeeper to world-class status. However, finding the right goalkeeper for your team will depend on your specific needs and the system you're running.
Are you in need of a resolute shot-stopper whose sole aim is to prevent the ball from crossing the goal line, or do you prefer a goalkeeper skilled in distribution, capable of delivering long balls over the opposition's defensive line? Rest assured, there's a goalkeeper for every style of play out there.
In the previous seasons, one of the advantages of GK was height (and it was too overpowered). We had hoped this wouldn't be the case for the current season. Unfortunately, it still is.
Goalkeepers with greater height have an advantage in defending shots aimed close to the goalpost, and they excel at intercepting balls that are tossed deep into the penalty area. This is due to their extended reach and ability to cover a larger area within the goal.
Stats that are very important for goalkeepers are Reflexes, Diving, Reactions, Handling, and GK Positioning.
The Reflexes stat indicates the agility of the goalkeeper during a save attempt. Essentially, it measures the speed at which the goalkeeper can react to a shot on goal. A lower Reflexes stat could result in the goalkeeper reacting slower to shots or potentially missing them altogether.
Diving refers to the goalkeeper's capacity to make a save while leaping through the air. This ability is directly influenced by the player's height, with taller players generally excelling at diving.
Handling, on the other hand, is a unique attribute for goalkeepers that assesses how cleanly they catch the ball and their ability to maintain possession once it's caught. Essentially, it measures the goalkeeper's tendency to catch the ball outright, as opposed to deflecting it away, and their ability to hold onto it securely.
GK Positioning refers to the ability of goalkeepers to correctly position themselves when attempting to save shots. Moreover, it also influences how a goalkeeper responds to crosses, determining their positioning and reaction in these scenarios.
The Best GKs
Here are the best goalkeepers in EAFC Mobile 24.
Please note that some may need to train to certain OVRs in order to show their best gameplay.
Cheap Beast GKs
Looking for an affordable goalkeeper with good gameplay? Check out the cheap beast goalkeeper recommendations below.
These goalkeepers have low OVR, but their gameplay becomes quite impressive when trained and ranked up.
| Name | OVR | Program |
| --- | --- | --- |
| Andries Noppert | 76 | Base |
| Anatoliy Trubin | 82 | Welcome to FC Mobile |
| Anthony Lopes | 82 | Base |
| Milinkovic-Savic | 76 | Base |
| Fraser Forster | 76 | Base |
| Alban Lafont | 78 | Base |
| Alphonse Areola | 78 | Base |
Please note that some may need to train to certain OVRs in order to show their best gameplay.
EA can do buffs or nerfs on goalkeepers in FC Mobile, and EA also always releases new cards along with new events, so the list above can change at any time. We will try to update this list of the best goalkeepers in EAFC Mobile 24.
Also, check the best players in other positions here :
Do you have other player recommendations? Feel free to comment below.