How to Get More XP and Level Up Fast in FIFA Mobile – XP is used to increase our account level in FIFA Mobile and unlock features within the game. The higher the level, the more features in the game become available. That's why XP is particularly important for those new to FIFA Mobile or when we are starting a new season.
There are several aspects of the game that are accessible only when your account reaches a specific level. These include the Market and various strategic formations.
Below we list some tips to get more XP and how to level up fast in FIFA Mobile.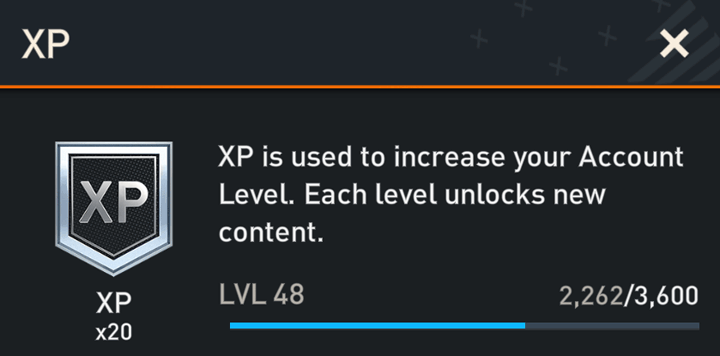 Playing Skill Games and Matches
You'll earn XP every time you complete a Skill Game or Match. Play as many skill games and matches as possible to increase your level quickly.
You can play skill games and matches in daily events such as Daily Training and League Tour, or in active seasonal events.
Playing Division Rivals
You will also earn XP with every win or draw in Division Rivals. Play as many VS Attack, Head to Head, or Manager Mode matches in Division Rivals as possible to quickly increase your level.
Completing Quests
In FIFA Mobile, there are Daily Quests that, as the name implies, refresh daily. Completing objectives in Daily Quests will earn you rewards, including XP.
Don't forget to always complete these Daily Quests so that your XP accumulates quickly, and your level rises rapidly.
Playing Challenge Mode
Challenge Mode is available from Friday to Sunday, typically during seasonal events. You can gain additional XP by completing Skill Games, AI Matches, or PvP Matches in Challenge Mode.
Forfeit Hack
The last method is using a forfeit hack. This method is somewhat tricky as it involves gaming the system. The way it works is by starting a skill game or match, then hitting the Forfeit button before completion.
Although hitting the Forfeit button means that the skill game or match isn't completed, the game often still grants us XP.
Repeat this over and over, and our XP will continue to increase. There is essentially no limit to forfeiting, as the skill game or match you are playing never finishes.
However, it's important to note that this method isn't applicable to all skill games or matches. Moreover, sometimes, skill games or matches that previously gave XP for each forfeit may no longer do so following a new update or patch.
Therefore, it's recommended to always test every new skill game or match that is introduced in the latest events, to find out if the skill game or match can be used with this forfeit method.
Those are the 5 methods that you can use to earn more XP and level up faster in FIFA Mobile.