In FIFA Mobile 23, you can play multiplayer online against your friends, both for VSA (VS Attack) or H2H (Head to Head) matches. For those of you who have lots of football fans friends and who also play the FIFA Mobile game, this is an interesting feature to play with.
This real-time, competitive play takes the thrill of football right into the palm of your hands. Every pass, shot, and tackle feels incredibly real as you immerse yourself in the world of your favorite football clubs, engaging in an adrenaline-packed rivalry with your friends. Challenge them to determine who possesses superior skills and strategy, and maybe even rub in your victories a little, if you're feeling daring.
Furthermore, FIFA Mobile 23 allows you to experience the delight of building your dream team. There's a rewarding sense of achievement as you strategically select your players from a roster of world-class talents, shaping them into a powerful squad ready to take on any opponent.
With your friends and fellow football enthusiasts alongside you in this journey, the game takes on a whole new dimension of camaraderie and competition. Let the games begin!
How to Send Friend Requests
To play against friends, you must first add them to your Friends List. Although the following images are from the previous season, the procedure to accept friend requests remains unchanged.
First, log in to FIFA Mobile and click the Friends icon on the top right of the screen.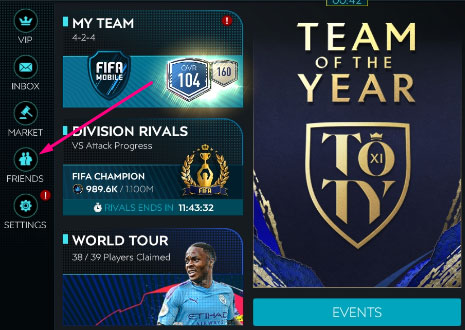 Then, click Add Friends icon in the top right menu.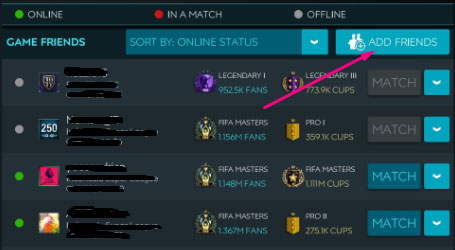 On the next page, click the Magnifying Glass (Search) icon. On the USERNAME box enter your friend's IGN (in-game name/username). Then, click Continue.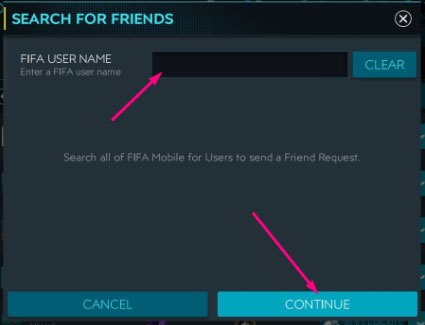 On the search results page, click Add Friend on your friend's IGN. If there is more than 1 user, then see their OVR, Level, Division, or league to find the right one.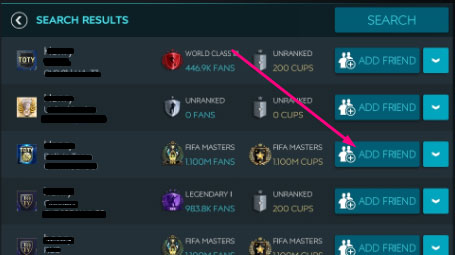 You can also add friends from the list of Recommended Users based on similarities in their account data, such as Level and OVR.
In addition, you can also send friend requests to your opponents in the post-match summary screen after VS Attack or Head to Head matches.
All friend requests are sent to the Inbox, where the requested users can accept or reject Friend Requests.
How to Accept Friend Requests
Accepting friend requests in FIFA Mobile is very easy. Here's how to do it:
First, tap the Mail (Inbox) icon located in the top right corner of the screen.
Then, click the 'Accept' button on your friend's request.
You can add up to max 32 friends.
How to Play with Friends
After your friend requests are accepted, you can see the status of each friend in the Friends List whether they are Online (green), Offline (white), or In a Match (red).
To start the match against a friend, all you have to do is click the Match button. The match button is only active when a friend is online or in a match.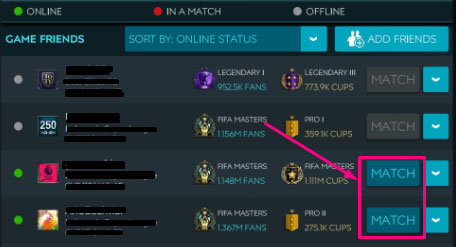 After that, choose whether you want to play in VSA or H2H mode.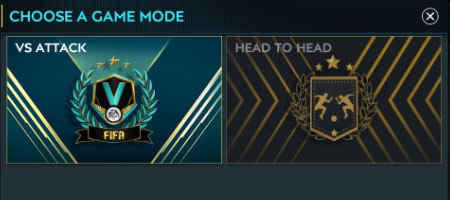 And finally, wait for your friend to accept the matching invite.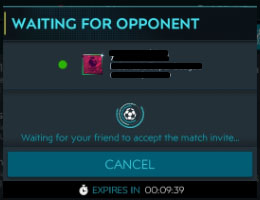 Done. Have fun together with your friends!