Besides the Goalkeeper, CB (Centre Back) is a very important position in FIFA Mobile, especially on VSA. Picking the wrong players can make your defense a mess and concede many goals.
If on H2H or Matches we can still control the CB players manually, on VSA you are 100% dependent on AI. Therefore it is very important to choose the right CBs for your team.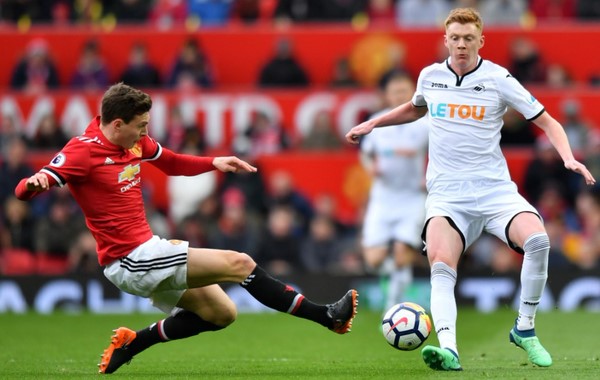 One of the most important stats for a CB is Marking. This stats determines whether your defender will always be closely marking the opposing player wherever he goes or just stunned when the opponent makes a skill move or tries to get past him.
Other important stats for CB are Interceptions, Aggression, Stand Tackle, Sliding Tackle, Heading, and Strength.
While the best Skill Boosts for CB are Marking, Captain, and Tackling.
As EA continues to release new players at a faster rate (and lots of good cards that can only be obtained from the packs store), we can no longer compile lists of the best FIFA Mobile players from time to time.

Instead, we made votes list of the best players with more nominations, and it is also available for two modes, VSA and H2H.

As we already know, players who have good gameplay at VSA are not necessarily good at h2h, and vice versa. So by creating two different types of votes, you can choose the best players based on the mode you want to play.

The players with the highest votes for this month will be included in the list of the best players in the following month.
Please participate in the poll below and find out who are the best CBs on VSA according to FIFAMobileGuide.com readers.
Please participate in the poll below and find out who are the best CBs on H2H according to FIFAMobileGuide.com readers.
EA can do buffs or nerfs on CBs in FIFA Mobile, and EA also always releases the new cards along with the new events, so the list above can change at any time. We will try to always update the list of the best CBs in FIFA Mobile 21.
Also check out the best players in other positions :
– Best GK
– Best RB
– Best LB
– Best CDM
– Best CM
– Best CAM
– Best LM
– Best RM
– Best RW
– Best LW
– Best ST
If you have good CB players recommendation besides the list above, please comment below.