In the real world, Lionel Messi, Cristiano Ronaldo, Neymar Jr., and Mohamed Salah are undoubtedly football players who possess a high level of dribbling techniques. In the past, names like Ronaldo (Brazil), Maradona, Pele, or Ronaldinho are what we probably remember the most when asked which football player has the best dribbling technique. With their skills, it's not uncommon for them to tear apart the opponent's defense.
But what about EA Sports FC Mobile? Who is the best dribbler in EA FC Mobile? Are these world-class football players on the list of the best dribblers in FC Mobile?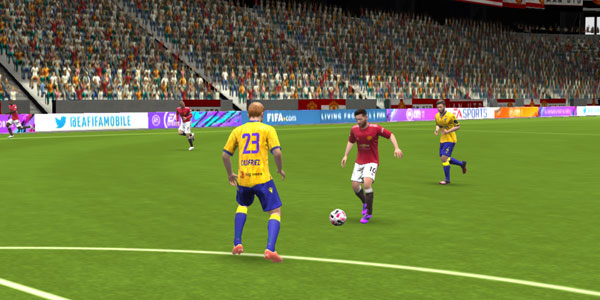 Below we'll provide a list of the best dribblers in FC Mobile. The Dribble statistics here are measured from each player's base card, not from upgraded cards like Program/Event cards, or cards that have been ranked or trained.
Here's the list of the best dribblers on EAS FC Mobile 24:
Player
Pos.
Dribbling
Speed Dribbler
(Trait)
Pelé
CF
95
–
Neymar Jr.
LW
92
–
Lionel Messi
CF
92
–
Johan Cruyff
CF
92
–
Paulo Futre
LW
92
–
Abedi Pelé
CAM
92
Yes
Bernardo Silva
CM
92
–
Ronaldinho
CAM
91
–
Puskás
ST
91
Yes
Garrincha
RW
91
Yes
Charlton
CAM
91
–
Okocha
CAM
91
–
George Best
RW
91
–
Ronaldo
ST
91
Yes
Kylian Mbappé
ST
91
Yes
Jamal Musiala
CAM
91
–
Eusébio
CF
90
Yes
Zico
CAM
90
–
Vini Jr.
LW
90
Yes
Jairzinho
RW
90
–
Xavi
CM
90
–
Kenny Dalglish
CF
90
–
Butragueño
ST
90
–
Marco Verratti
CM
90
–
This list is based on dribbling stats. Players with the speed dribbler trait may also have better dribbling quality than those without that trait.
Related Links: